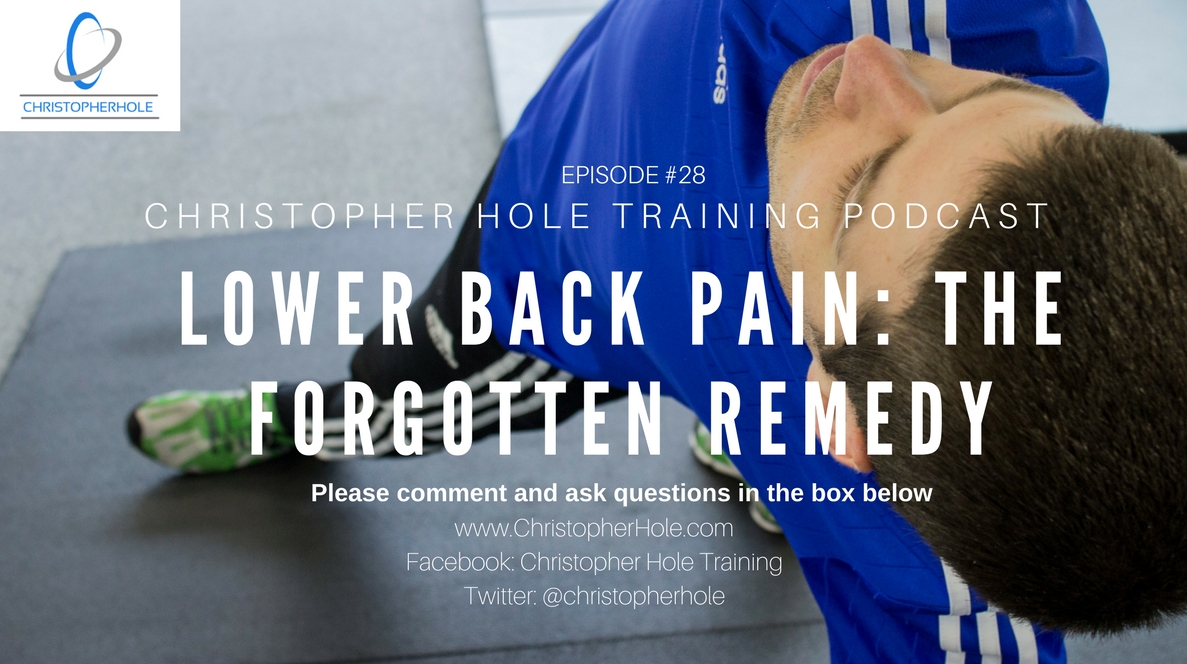 Lower Back Pain: The forgotten remedy
Lower Back Pain: The forgotten remedy
Lower back pain is something that troubles a lot of people. In the years I've been helping people overcome their lower back pain, I've found traditional treatments are missing one key factor.
By traditional treatments I mean;
Exercise

Stretching

Massage
This still playing a huge role but one element knits them all together. Movement confidence is about upgrading your movement and getting you tuned into your body. Getting this right can speed up your recovery from lower back pain and enhance them other elements.
Movement confidence involves a shift in how you exercise, from wanting to have a hard work out to focusing on the moving joint and muscle tension. The former can make you pain worse, where the latter can your pain better.
Listen to episode 28 of our podcast to find out more