Client spotlight: Ian
Client spotlight: Ian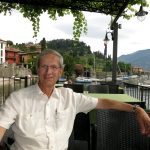 Ian , 71, a retired orthopaedic surgeon from Bristol.
Ian has seen his fitness improve with age since working with Chris. He has lost some weight, toned up and can compete reasonably well in some sports against people 30 years his junior.
He has increased the pull ups he can do five-fold, improved his core strength and feels he is generally fitter than many of his peers.
He is also able to continue to enjoy body surfing, rowing, cycling, running, swimming, as well as tending to his four acres of land. He said: "Thanks to Chris, my fitness and strength has improved with age, rather than deteriorated."
He hopes to continue training for as long as he is physically able.
Why did you decide you wanted to work with a personal trainer?
I had retired from my job and wanted to stay physically active. I had been sporty while growing up in Australia, including rowing in the University Eight for the Oxford Cambridge Cup over the three mile yearly Intervarsity Competition. However, I did not have much time for sport while working as a surgeon, my fitness, despite determined efforts, continued to decrease and I wished to change that in retirement.
I was not particularly motivated to go regularly to a gym – wandering around the various apparatus and wondering what to do. I needed a personal plan. I knew if I had an appointment, I would keep it. I like the discipline and motivation a personal trainer is able to instill.
Why did you decide to use Chris Hole Training?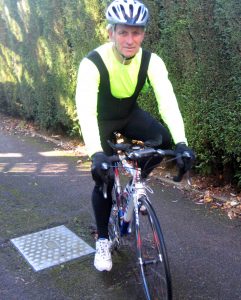 We met and had a rapport. He really listened to what I wanted to achieve and where my interests lay. He created a programme which was tailored to my needs and around activities I enjoyed.
Chris is very easy to get on with and adaptable. He is very up to date on what is going on in the fitness world. He is also very informed on the science behind his work, which I like. He is very interested in hearing about the orthopaedic aspects of the musculo-skeletal system.
I found him to be firm, but he was not a bully and he respected my limits. He has been flexible with regard to appointments and adapting our programme. He also keeps a good record of our work together, so it's easy to keep track of any improvement.
How has Chris Hole Training benefited you?
To begin with, I struggled in later years to do a couple of chin ups, even with support. Now I can do sets of ten.
It's helped improve my game of real tennis (an indoor racket sport from which lawn tennis evolved). I believe I'm now fitter than many of my younger colleagues on court as a result of this training.
The work has really improved my core strength and made carrying out daily chores much easier. I don't know where I'd be without our training.
The training also helps lift my mood and increase my focus. The work with Chris helps to keep me disciplined and interested.
My fitness has improved, rather than deteriorated, with age and I plan to carry on as long as possible as I am well aware, through my observation of patients over many years, of the benefits of exercise in maintaining health and mobility.
Would you recommend Chris Hole Training?
Yes. I know other people who use his services and they all speak highly of them. Of course, we all curse him at times because he makes us work so hard!