Disc herniation exercise rehabilitation
Disc herniation exercise rehabilitation
These simple online programme will help you build spine stability and gain confidence in your back, posture & movement again.
Many other programmes encourage you to exercise in a way that can actually cause your back more harm than good. To recover from disc herniation, you need to undertake specific exercises and know the right way to perform them. This is the most important principle in my course.
From these online programmes you'll learn…
The best exercise to rehabilitate after a disc herniation
The best stretches to do after a disc herniation
How much rest time to have in between exercise and stretching sessions
How much intensity you should use during the exercises and stretches
Simple anatomy to help you understand disc herniations better
Simple daily action to reduce risk of back pain in the future
Is these online programme right for you? Watch the video below
Disc herniation is a crippling injury and your rehabilitation needs to be approached with care. Too much too soon could set you back, so choosing the right exercises at the right time is essential. This programme includes:
3 online lectures about how to rehabilitate with exercise after disc herniation
2 online lectures teaching you how to get the most out of the programme
A 12 week exercise for back spasms programme, summarised in an easy-to-read booklet
Exercise videos instructing you how to perform each exercise
Stretch videos instructing you how to perform each stretch
Lifetime access
Mobile & tablet access
Email access to me throughout the 12-week programme
30-day money back guarantee
You do not need any equipment to complete the exercises in the course, and all guides are incredibly easy to follow. By the time the course is finished, you will have gained an understanding of how to exercise safely to protect your back, and a solid foundation to improve upon your back and core strength independently.
Please consult a medical professional before taking part in any exercise programme

Click below and you will be taken to Udemy.com our chosen online training platform. It gives you easy access being mobile friendly. It also gives you access to the programme on and offline.
Click here to access these online programmes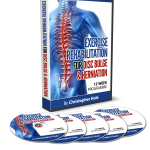 Access the 4-week programme click here
£50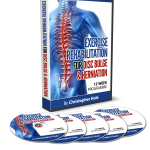 Access the 8-week programme click here
£75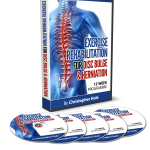 Access the 12-week programme click here
£100
Some benefits of using Udemy.com
Lifetime access 

30 day money back guarantee! 

Available on iOS and Android 

Certificate of Completion
Goal: Rehab after disc herniation
"After my disc herniated whilst I was exercising my confidence was knocked. After surgery and physiotherapy I was told I was ready for the gym again, but I didn't have the confidence that I would be doing the right exercises. I began working with Chris, his knowledge and programme for me was perfect, not too hard but not too easy. It built my confidence, back and core strength to a level where I could exercise on my own again." James